There can be many benefits to investing in a used car instead of a new one. There is money to be saved in the used car market and many unique used cars to choose from. However, if you are considering buying a used car from a private individual, there are some things you need to be aware of.
In this post, we will help you a bit along the way with a guide on how to buy a used car. You can read about some of the many benefits of buying used. You also get an overview of what you need to know before you close the deal.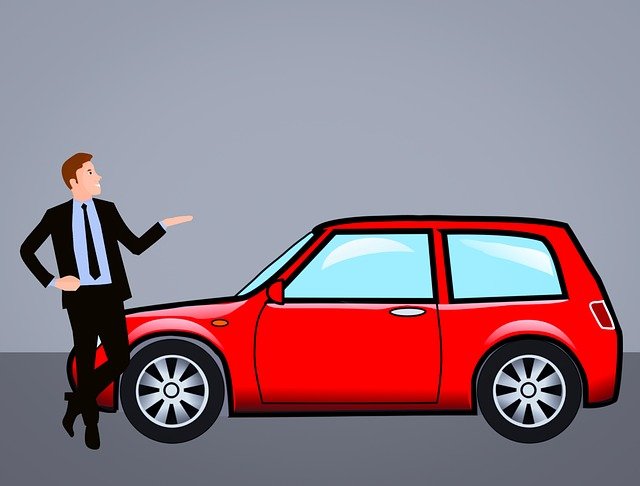 Benefits of buying a used car
There is money to be saved by buying a used car
Perhaps the biggest advantage of buying a used car is that you can save a lot of money. The price of a used car is always negotiable – whether you buy it from a private seller or a dealer.
By saving money on a car purchase, for example, you can afford a larger car with much more comfort. Investing in a used car, therefore, gives you a greater chance of buying exactly the car you dreamed of. If you are interested in seeing what options you have, you can find used cars for sale by following the link.
Optional equipment rarely costs more when you buy a used car
All used cars are unique, which means that they often have many extra features installed. A big advantage of buying a used car is that you rarely have to pay more for a used car even if it has a lot of expensive extra equipment. In general, the price does not increase significantly even if it has equipment such as a towbar, built-in GPS, leather seats, or the like. This is because a used car is almost always priced solely on the basis of engine, model, mileage, and age.
A used car makes you less sensitive and it can be quickly resold
It can be really nice to have a car that you are not constantly nervous about driving around with. When you have a brand new car, it is natural that you worry about the slightest scratch. With a used car, you often avoid this type of worry altogether because it probably already has some wear and tear.
In addition, a used car, unlike a new car, can be sold quickly and without major loss if for some reason you get tired of it. However, if you buy a new car, the value drops as soon as you start using it.
A used car does not have to be expensive to operate
With a used car, of course, there can be unforeseen costs for repairs that a new car would not need. However, repairs do not have to take your breath away. It's just a matter of finding the right quote – and Autobutler can help you.
With Autobutler, you can easily compare quotes and save money on your workshop visit. You can easily compare prices and ratings and choose the best workshop at the right price. This way you can save money on everything from tire replacement to service – so you can safely choose a used car without having to worry about it being too expensive to drive.
What to consider when buying a used car from a private individual
There are many benefits to buying a used car. You usually have no right to withdraw when buying a car, so it is important that you make the right decision when choosing a car. Below is a guide to what you should be aware of before entering into the deal
Check the seller's ID before buying the car
Before buying a used car, make sure that the seller really owns the car. To check this, you can ask the seller to show you the car's registration certificate. This way, you can also check if the car's data matches what the seller has written in the ad.
Check if there is any residual debt on the car
If you buy your used car from a dealer, the probability of residual debt is very small. If you choose to buy a used car from a private individual, it is important to check if there are any mortgage deeds or residual debts on the car. If you buy a car that is mortgaged by a bank, you take over the residual debt, which means that the bank can demand money from you.
Check car working condition
Make sure to check the road-worthy certification.
If you have an auto expert handy, make sure you check. Engine condition, Battery condition, Tyres etc.,
A fault battery can cost you a future if you are going for a hybrid car.
Handpicked best car batteries:
Optima Redtop 34R is high-performance AGM battery for a reliable start-up every time.
The ALLiON AL12105BT Lithium-iron battery is a high performing 12V Deep Cycle battery with Bluetooth technology and a capacity of 105 Amp Hours (Ah). Suitable for RV & leisure applications.
Deep cycle batteries are a little different than usual car batteries. Regular car batteries produce a shorter burst of electricity whereas Deep cycle batteries produce ongoing, lower yet consistent, levels of power.
Go through the car's inspection protocol
If the used car you want to buy is more than four years old, we recommend that you check the car's inspection protocol before signing the purchase agreement.
Payment and registration of change of ownership
Once you and the seller have agreed on the price for the car, the seller must write down everything you have agreed on in the purchase agreement. You never have to pay for the used car in advance, but pay it definitively only when the seller has written it over to you.
Both payment and registration of change of ownership can easily be arranged with the seller. Payment can be made via a direct transfer to your internet bank which can be accessed via the bank's app or a laptop.